COVID-19 School Design Guidelines

02pam6>6/20/2020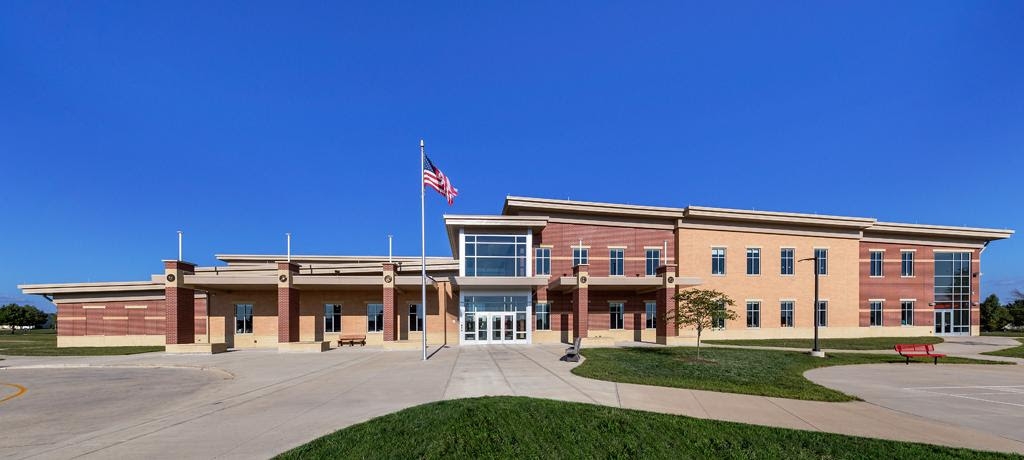 Preface

Just last year we were redesigning our schools to be responsive to new pedagogies, security, and the acceleration of innovations in technology. Today we are faced with a pandemic that will change how we behave and how schools are once again reshaped.

We recently prepared a reference document for school reopening, COVID-19 SCHOOL DESIGN GUIDELINES, to be in addition to Federal and CDC Guidelines, OSHA, and information from other or­ganizations responsible for our health and safety. The goal of this document is to provide school leaders with a tool to evaluate their facilities and to prepare them for re-opening in the Fall. We be­lieve that we can make decisions that utilize our learning spaces in different ways. This may include new academic pathways, repurposing spaces, and utilizing the advancements our technology. This first of a several part newsletter presents some abstracts from these Guidelines. This information will also be available on the NSBA website in the Resource section.

What makes this document different? It begins by providing a summary of the information into a friendly 'Checklist' that allows administrators to make a holistic evaluation of each of their school facilities. Also provided is a 'Distancing Template' that illustrates many ways for reconfiguring each space to achieve the distancing guidelines. Ac­companying this template is a 'Sketchpad' that allows you to draw the size of each room and match it with the appropriate solution shown on the 'Distancing Template'.

The authors of this document represent experi­enced educational facility planners, school archi­tects, mechanical engineers, interior designers, construction managers and medical personnel.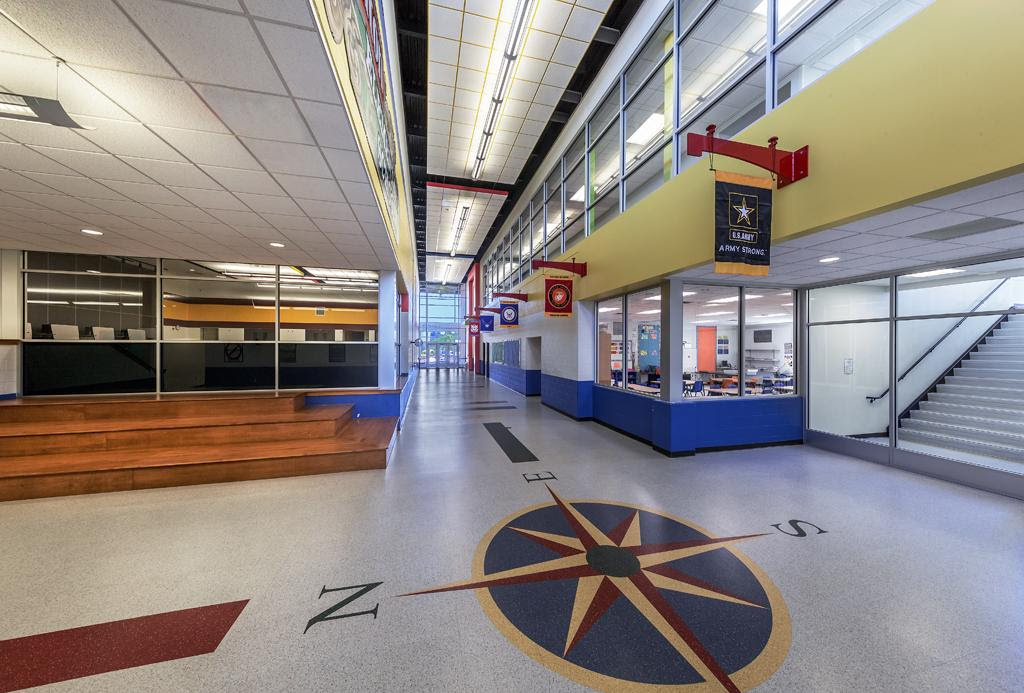 How can school boards and administrators prepare for re-opening after the recent outbreak and prolonged closure? What maintenance and safety protocols are recommended for your school building? As architects and engineers specializing in architecture for education, we look at recommended "best practices" for helping establish and maintain a healthy school building, with a special emphasis on Federal and CDC Guidelines.

We recommend following the CDC and EPA Guidelines for cleaning, disinfecting, and operating community facilities. With budgets likely to be constrained, school systems might not be in a position to hire additional custodians or pay overtime for their current custodial staff. This means K-12 leaders will have to be creative when establishing and enforcing new cleaning routines. Consider how you might alter the schedules of existing staff, as well as enlist other help within the school community.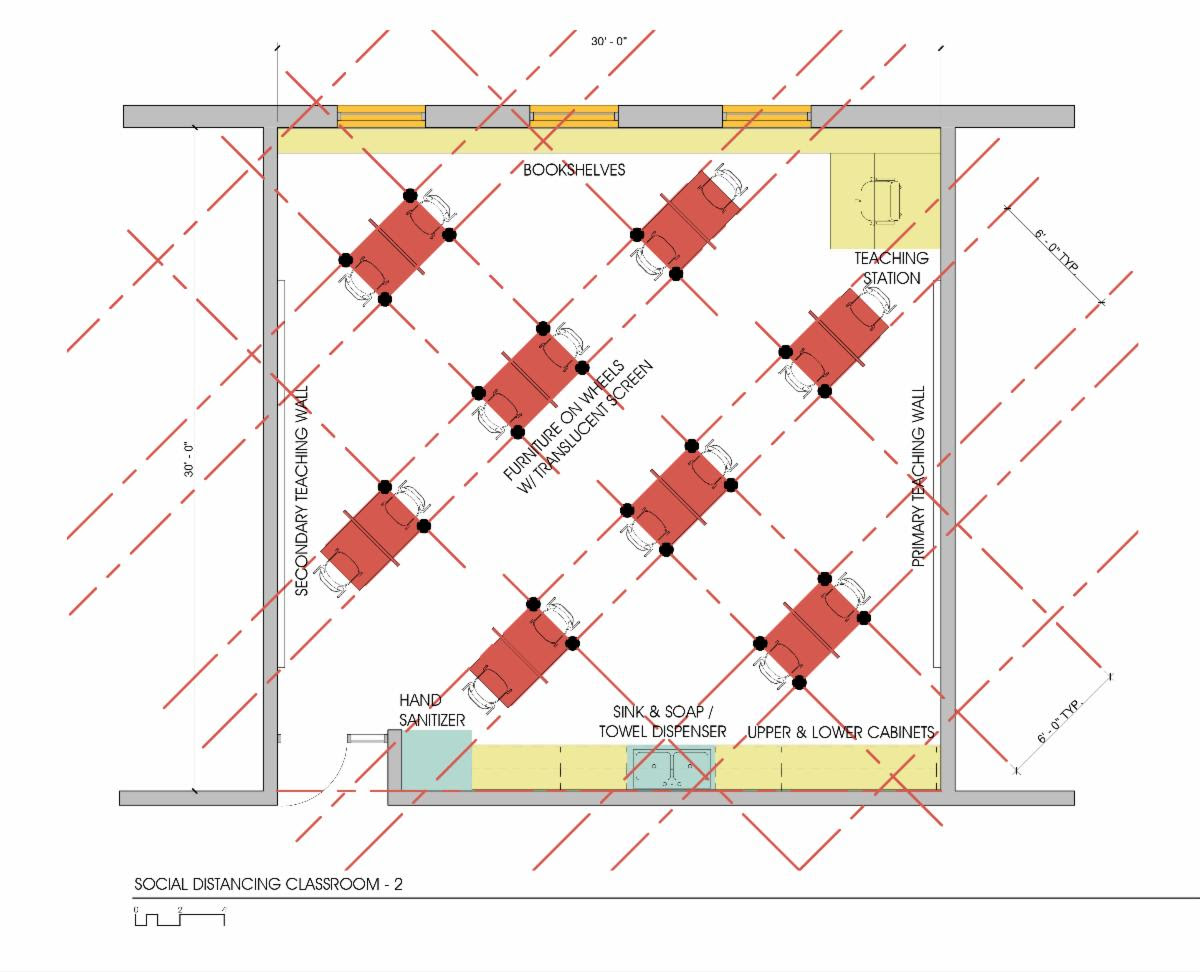 These Guidelines offer no guidance on thes exact timing to reopen a school, though they do provide guidance on when to close it. Reopening prior to available vaccines is more a matter of political judgment than architecture and engineering.

Enforce new distancing policies.

When students return to school, they should be kept apart as much as possible to reduce the risk of further contagion. Establish distancing rules or guidelines for students at school, such as having students sit at every other seat in the cafeteria or stand a few feet apart in lines. Use reminders such as placing tape on the floor to mark how far apart students should stand to help them maintain proper distancing. Encourage students to spread out as much as practical.

Rethink how to organize activities that involve large groups of students, such as lunch, recess, physical education, athletics, or assemblies. Form smaller class sizes or groupings where possible. You might have to re-purpose some areas of the school for learning that are currently being used for other activities. Hold classes outdoors if you can.

Limit or prohibit physical contact, substituting elbow bumps for hugs, handshakes, and fist bumps. Consider having students wear masks, sit at semi-private carrels, or use folding dividers when seated together at tables.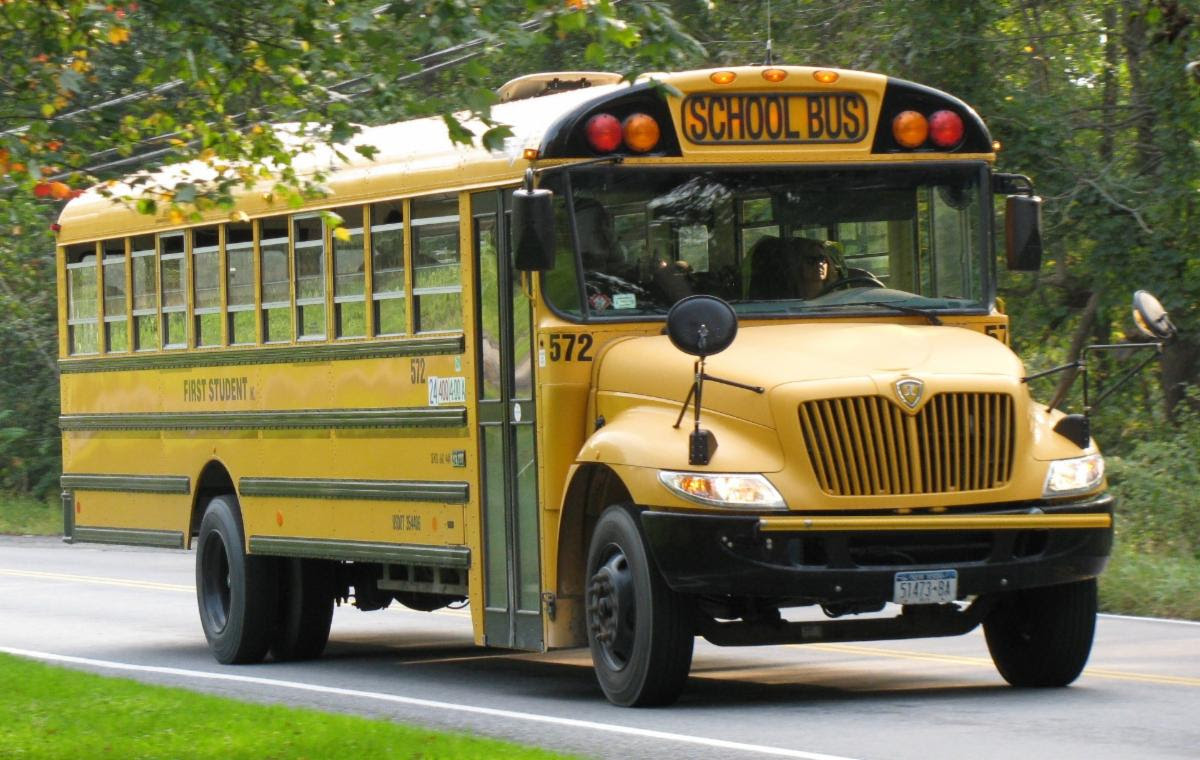 Getting To and From School

Schools should prepare for increased parent drop-offs, pick-ups traffic at school buildings. This may also entail distancing standing vehicles, re­configuring access, and parking areas, and ad­justing signage.

• Policies and procedures for drivers
• Training for drivers on new procedures
• Were buses repurposed for food delivery, mo­bile hotspots, etc.? What work needs to be done so they are ready for student transportation?
• What are best practices for cleaning and steril­izing/disinfecting buses
• Has regular maintenance been occurring? If not, what is are best practices to ensure the fleet is ready for student transportation?
• Re-evaluation of travel routes. Has the outbreak caused any foreseen issues to travel routes that would require modifications to be made?
• Social distancing considerations for kids riding buses?
• Stagger arrival and/or dismissal times. These approaches can limit the amount of close con­tact between students in high-traffic situations and times.
• Limit cross-school transfer for special programs. For example, if students are brought from multi­ple schools for special programs (e.g., music, ro­botics, academic clubs), consider using distance learning to deliver the instruction or temporarily offering duplicate programs in the participating schools.
CDC Interim Guidance for Administrators of US K-12 Schools and Child Care Programs: Plan, Pre­pare, and Respond to Coronavirus Disease 2019 (COVID-19)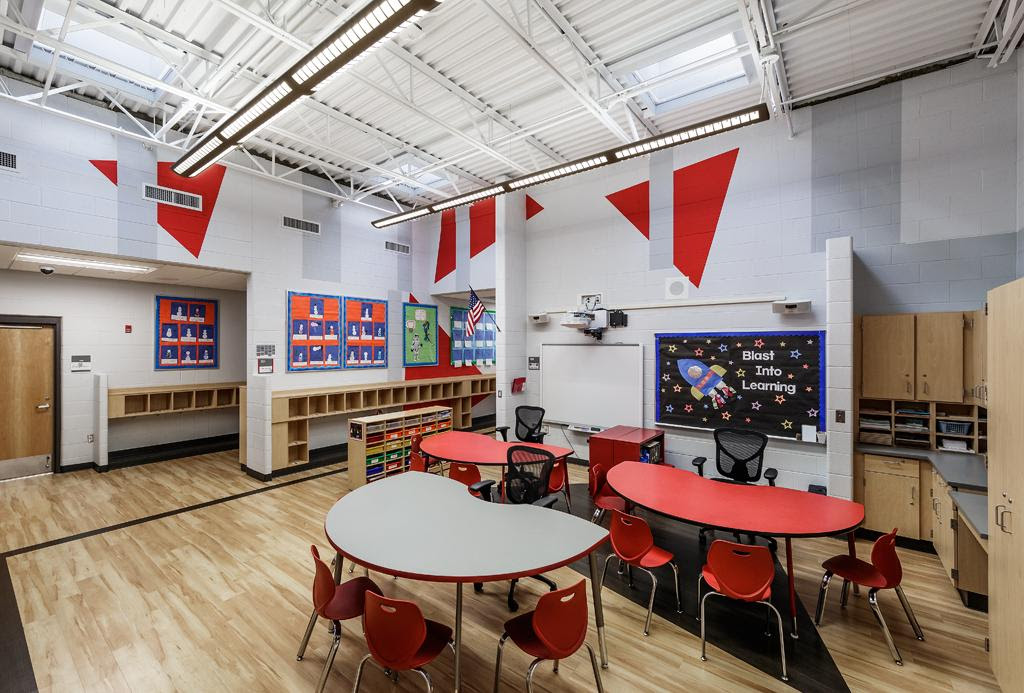 Facility Management: The Healthy Building

The Healthy Entry

• Ensure schools are fully locked down during closures
• Enact Access Control policies for reopening
• Use the vestibule to screen people who might disrupt building operations (those disinclined to follow school protocol and procedures)
• Limit nonessential visitors. Limit the presence of volunteers for classroom activities, mystery readers, cafeteria support, and other activities
• Use vestibule to screen for illness
• Enforce new cleaning policies, beginning at the entrance and throughout the building, as well as transportation to and from school


• New Technologies: Buyer Beware. Thermal Imaging cameras have been in great demand as a means for detecting COVID symptoms, and are a new technology that at first seemed promising, but experts say they do not work:

"The idea is that thermal cameras can ferret out sick people in a crowd by finding those who have elevated temperatures, according to 11 surveillance companies NBC News found marketing the technology as a form of coronavirus detection. Fever is a symptom of COVID-19, the disease caused by the coronavirus.

"But the problems with this technology, according to thermal imaging and virus surveillance experts, is that thermal imaging is an imprecise method for scanning crowds and doesn't measure inner-body temperature.

"They also noted that the coronavirus only produces a fever after a person is infected for days if there are symptoms at all. A recent study in Iceland looking at tests from a sizable portion of the population found that 50 percent of everyone who tested positive were asymptomatic." (April Glaser, 03-27-2020, NBC News)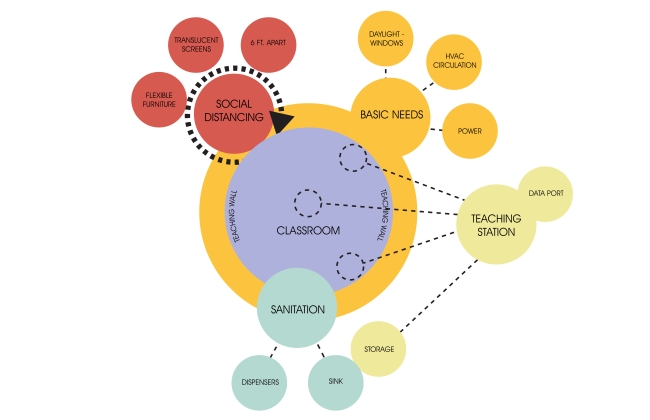 The Basics - Hands And Surfaces:

Establish strict cleaning routines and communicate healthy hygiene habits

K-12 administrators and school boards should implement and enforce strict cleaning routines that are more frequent and thorough than before, at least until the COVID-19 threat is over. All items students regularly come in contact with, beginning at the main entrance and extending through all classrooms, should be thoroughly cleaned and disinfected every night. High-touch areas (doorknobs, technology, phones, hands-on materials, and desk/table surfaces) should be disinfected throughout the school day as well.

Teach and remind students throughout the school day to follow healthy practices for not spreading germs: such as washing hands regularly, covering all coughs, and not touching their faces. Make it easy for students to practice healthy hygiene by making spray bottles or disinfectant wipes available in classrooms, or in other ways. Have students share with their families about what they can do to keep themselves and others safe. Engage local organizations that can help with this effort.

Who should be in school?

Require sick students and staff to stay home. Establish procedures for students and staff who are sick at school. (CDC GUIDELINES)

• Establish procedures to ensure students and staff who become sick at school or arrive at school sick are sent home as soon as possible.
• Keep sick students and staff, particularly those with symptoms of respiratory illness, separate from well students and staff until they can leave. Plan to have areas where these individuals can be isolated from well students and staff until they can leave the school.
• Remember that schools are not expected to screen students or staff to identify cases of COVID-19. If a community (or more specifically, a school) has cases of COVID-19, local health officials will help identify those individuals and will follow up on next steps.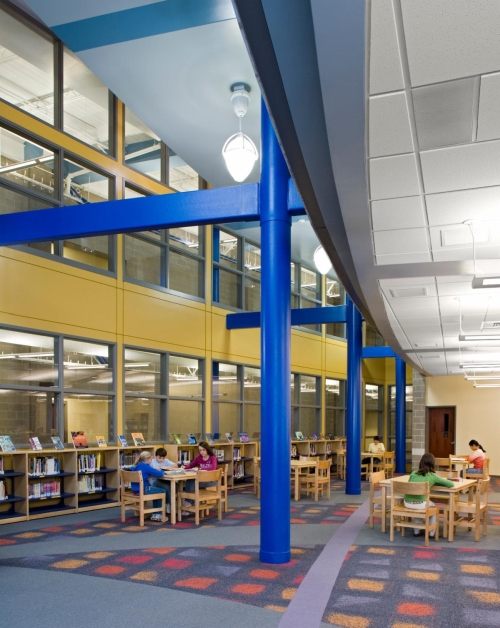 Back to News Index