Preserving Chicago's Heritage: New Life for Illinois' Oldest High School
14pam2>2/19/2018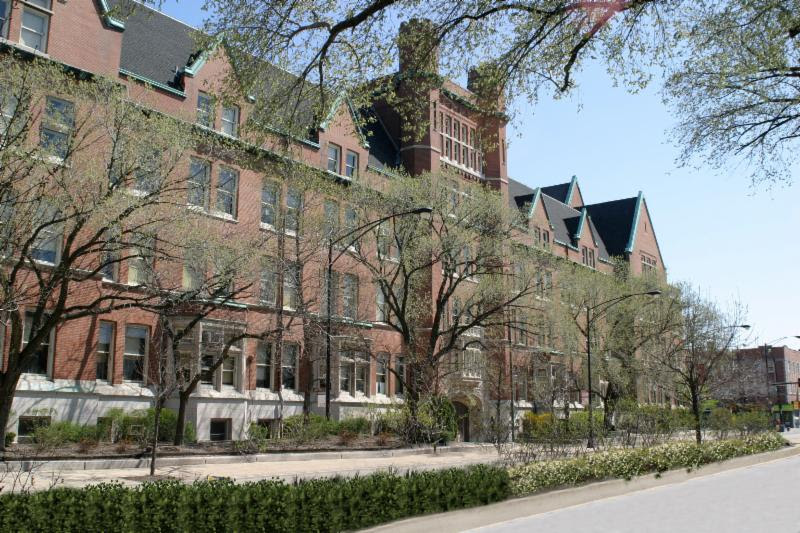 Nestled in Chicago's historic Ravenswood-Lake View neighborhood and surrounded by 100-year old homes and Victorian mansions, Lake View High School is an architectural gem. There is no mistaking the relevance of this red brick and limestone building. Upon arrival, all visitors are welcomed through a Romanesque-arched entryway with stained glass.

The building's historic significance plays a vital role in the surrounding community. Not only does it add character to the neighborhood, but this heritage building also gives identity to the residents. This historic school building adds intrinsic value to the neighborhood. Families flock to the Ravenswood-Lake View neighborhood to raise their children, opting for its historic "suburban setting" in the city. The neighborhood is well-sought out: Even Chicago's Mayor Rahm Emanuel and his family reside in this district.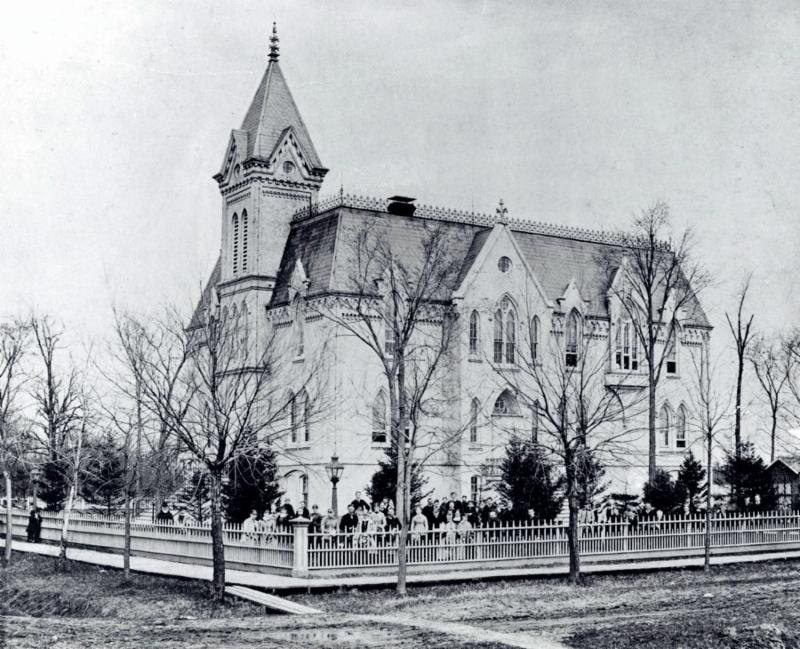 Founded in 1874, Lake View High School is the oldest operating public secondary school in Illinois. The original building met its demise after being ravaged by a fire, so a new structure was built in 1886. Additions were built in 1916 and 1939. Having stood the test of time, this historic structure is ready for an overhaul. Additions and repairs have been made spanning the life of the building, and now a major renovation is underway.

The plan entails renovation and preservation of the historic structures. Lake View High School's buildings are physical connections to the campus's heritage. They offer a glimpse into the past and create a distinctive sense of place. Conserving a building for generations to come allows for new memories to be created and old ones to be shared. As Marcus Garvey explains, "A people without knowledge of their past history, origin and culture is like a tree without roots."

Preserving heritage buildings is also sustainable. The Preservation Green Lab and the National Trust for Historic Preservation's report, "The Greenest Building: Quantifying the Environmental Value of Building Reuse," finds it is "greener" to reuse an old building than construct a new green building, no matter how many high-tech bells and whistles the new construction has. The report states that it can take between 10 and 80 years for a new energy-efficient building to overcome, through more efficient operations, the negative environmental impacts that come from demolition and new construction. Environmental savings from re-use often range between 4 to 46 percent over new construction when comparing buildings with the same energy performance level. On average, a baseline retrofit has 20 percent less environmental impact than new construction. Moreover, with older buildings, "outgassing" from fundamental building construction and products has long since occurred, and so is not concern for students.

Cordogan Clark & Associates is the architect for building renovation, and is teamed with David Mason & Associates for sitework with Singh & Associates for MEP engineering, to bring Lake View High School a new life while maintaining the school's historic character. The scope of the plan entails roof replacement; masonry restoration; the renovation of classrooms, the gymnasium, corridor cafeteria, kitchen, restrooms, ADA compliance modifications; and the addition of an artificial turf field and track, along with new sidewalks and a parking lot. (The Chicago Cubs, whose Wrigley Field is nearby, are donating $250,000 to the school for their field renovations. The Cubs donation frees up funds to allow the installation of a new sound system in the cafeteria and in the auditorium.) The scheduled completion date is August 2019, with a majority of the work being conducted over the summer while school is dismissed. Total cost of the current project is $20,000,000. This project was undertaken by the Public Buildings Commission (PBC) on behalf of Chicago Public Schools. The general contractor is Blinderman Construction with All Masonry, JV.


Back to News Index