Clinton Elementary School
17pam8>8/6/2014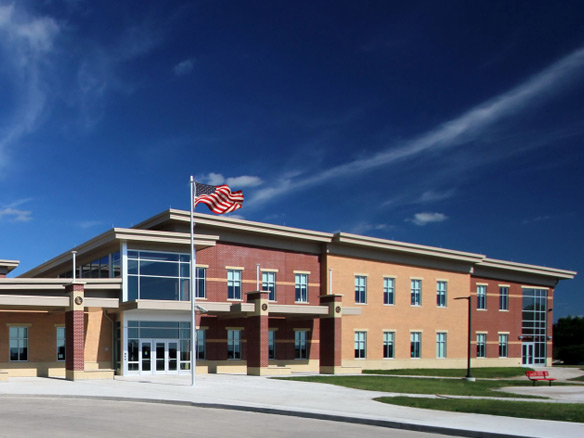 The new Clinton Elementary School in Clinton, Illinois opened on schedule and on budget. Clinton Community School District administrators and teachers began moving into the new 70,000 sq. ft. building during the first week of July.

The community of Clinton overwhelmingly passed a bond referendum in late 2012 to build a new elementary school for its Unit School District 15. The referendum passed by a wide margin, with more than 70% of voters favoring the bond proposal. The project included the construction of a new 70,000 square foot elementary school and the remodeling of a high school.

Cordogan Clark & Associates assisted the District with the referendum process, and was Architect and Construction Manager for the new Clinton Elementary School and the high school remodeling.


Back to News Index